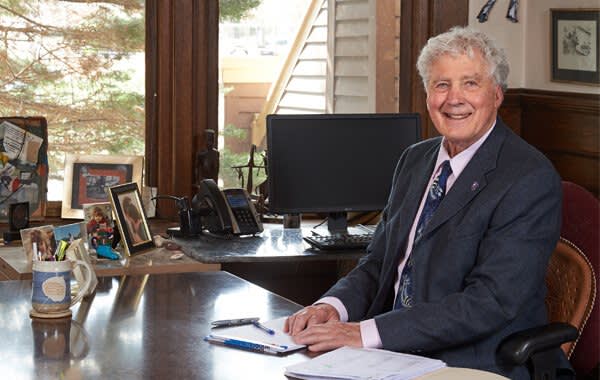 Education:
University of Colorado, B.A., 1962
University of Colorado, J.D., 1966.
Practice Areas:
Personal Injury and Accident Cases (automobile accidents, bicycle accidents); Negligence of others of all types, Criminal Defense (DUI, drug cases, assault cases, theft, etc.); Civil Litigation between individuals or business.
Admissions:
1966, Colorado; 1967, U.S. District Court, District of Colorado and U.S. Court of Appeals, Tenth Circuit.
Accolades:
Martindale-Hubbell list of preeminent lawyers; 5280 Super Lawyer List (voted by other lawyers in the community);
Award of Professionalism from the Colorado Bar.
Community Service:
Bob donates time to providing pro bono representation to those in need in the community.
Biography:
Bob Miller focuses his practice on personal injury, criminal defense and all types of civil litigation. Bob received his law degree in 1966 from the Colorado School of Law. Bob was law clerk to U.S. Federal District Court Judge Hatfield Chilson. He has practiced law for over 35 years, trying cases against the government in multiple areas of the law – from defending nuclear testing protesters, to challenging laws relating to discrimination. Bob pioneered the aggressive defense of drug laws in general and marijuana laws in particular. He has decades of experience as an attorney and has handled many high profile cases. In regards to criminal trials, he has handled those including drug sale and use, sexual assault, physical assaults, as well as DUI and other drug and alcohol related offenses.
Bob also has won multiple civil verdicts in excess of $1 million, many in excess of $100,000, and has tried or settled claims involving medical malpractice, personal injuries and contract disputes. He has been listed in the Best Lawyers in America.
He served as a past president of the Boulder County Bar Association (1976-77), past member of the Board of Directors of Colorado Trial Lawyers Association, and is a recipient of the prestigious Award of Professionalism from the Colorado Bar Association. He was featured in a New York Times article entitled "Spread of Marijuana Brings New Specialist – Drug Lawyers." Bob has been a guest lecturer at the University of Colorado School of Law. Currently, he is a member of the Colorado Trial Lawyers Association, has been on the Board of Directors of that organization and is a member of the American Trial Lawyers Association. He belongs to the Colorado Criminal Defense Bar, Boulder County Bar, Colorado Bar and American Bar Associations.
Contact Information:
Email: bob@millerandharrison.com
Phone: 303-449-2830 x 2